Back to Report It!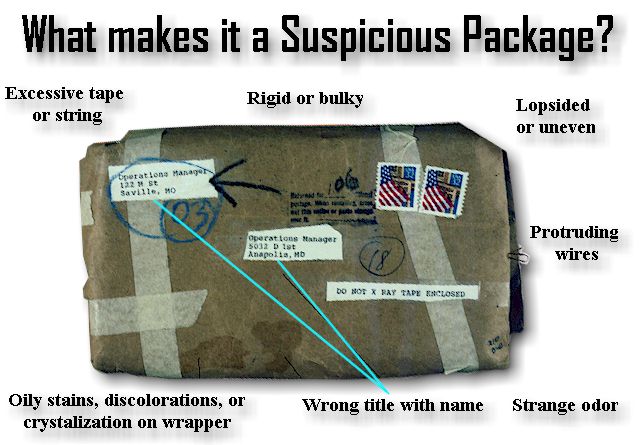 If you receive a suspicious
letter or package...
Handle with care!
Don't shake or bump!
Isolate and look for indicators
Don't open, smell, or taste!
Treat it as suspect! Call 911
Pictures and advice are from the FBI Advisory Poster, but THIS one prints out better!